Looking Forward to CT Mortgage Association Live June 6th Event in Wallingford, CT.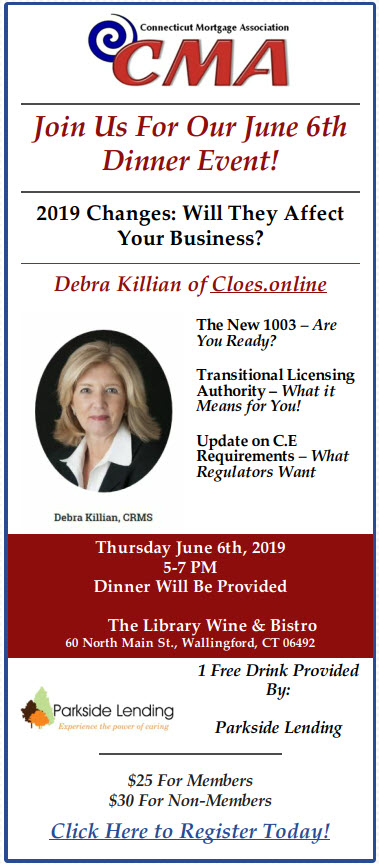 Debra Killian, CRMS presents 2019 Changes: Will They Affect Your Business?
One Class – Three Topics! Get caught up with a live review of the New 1003, Transitional Licensing Authority and an Update on C.E. Change presents opportunity.