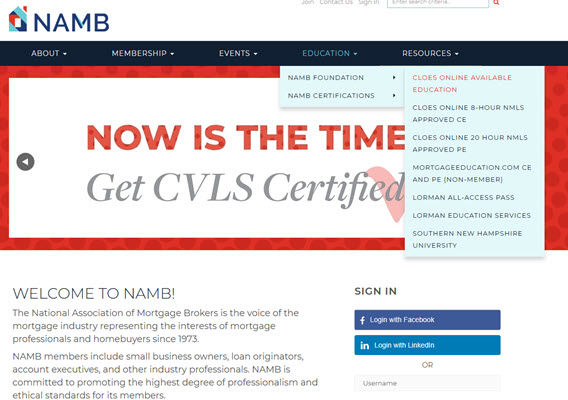 CLOES online Featured on National Association Web Site
CLOES.online is pleased to be featured on the National Association of Mortgage Brokers, NAMB, Web site https://namb.org/page/Nambfoundation.
CLOES.online supports the association's efforts to bring more education and professionalism into the Mortgage Industry. They do this through quality education and certification programs.
NAMB provides its member with discounts to our courses.
We regularly participate in NAMB functions by offering free live education classes to NAMB events participants.