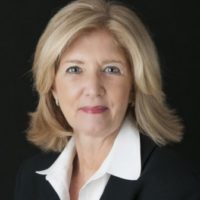 Debra Killian, CRMS
Debra Killian was a NMLS State-Licensed Mortgage Loan Originator and Certified Residential Mortgage Specialist(CRMS) since 1994.  A graduate from Western Connecticut State University, Danbury, CT, Debra earned a B.B.A. in Accounting. She has over 35 years of financial, banking, accounting and business experience. Since 1994 when she started originating retail residential mortgages she has directly overseen and managed over $1 billion in closed residential real estate loans, representing thousands of customers.
Debra's experience and educational focus has given her an edge in the marketplace and a strong foundation as a passionate trainer for mortgage originators and real estate agents offering uniquely developed and delivered, sales and mortgage competency training courses.  In addition to her coursework, Debra continues to originate to keep her fresh and up to date about industry issues and changes.  Her courses are designed and written as an originator for originators and real estate agents.
Her partner and husband Don DeRespinis, CPA, Certified Information Technology Professional (CITP) and Chartered Global Management Accountant, (CGMA) designed a mortgage application process software program (LoanMgrTM) which monitors compliance, document retention, transactions from application through closing with transparency and constant communications with customers, clients, real estate professionals, attorneys and closing agents throughout every transaction.
After the passage of the SAFE Act in 2009, Debra co-authored a federally mandated NMLS approved 20-hour pre-licensing course required for all state-licensed mortgage originators under Title V of the SAFE Act.  She is a course developer in topics ranging from compliance to everyday mortgage practices.
In 2011 Debra and Don co-authored The Mortgage Professional, National Residential Mortgage Loan Originator which was approved by the NMLS to meet the 20-hour pre-licensing education requirements.
In 2018, together they developed and co-authored the first video, on-line instructor guided (IGOL) NMLS approved, 20 Hour Pre-Licensing Course for state-licensed Mortgage Loan Originators.  They operate CLOES.online, an online learning platform for pre-licensing, compliance and her unique 18-hour competency-based course Mortgage Origination Practices.  In addition to on-line learning, Debra teaches in-person mortgage origination best practices and continuing education for real estate and mortgage professionals.   Their mission is to provide cost effective, high quality education.  
Debra's passion for teaching real estate continuing education comes through her unique approach to practices and laws governing real estate financing.  She is a national real estate instructor for Dynamic Directions and a contributor and approved instructor for the National Association of Realtors, (NAR) Home Finance Resource Certification.
Cloes.online's newest offering is the INSTRUCT Program; a Train the Trainer Course for mortgage loan originators who want to step up their game and learn to deliver high-quality content.
Debra has served as Directors of the CT Mortgage Bankers Association (CMBA) and National Association of Mortgage Professionals (NAMB), Past President of the CT Mortgage Association (CMA) as well as a committee member for Education, FHA and Government Affairs committees of NAMB. She is a past member of the NAMB, CMA, FAMP, MBA, Northern Fairfield County Association of Realtors (NFCAR), and Connecticut Association of Realtors (CAR) and National Association of Realtors. (NAR).
She writes all her own courses and has taught thousands of hours of courses, held panel discussions and facilitated round table groups on a variety of topics to various professional groups and trade organizations.
Other Members