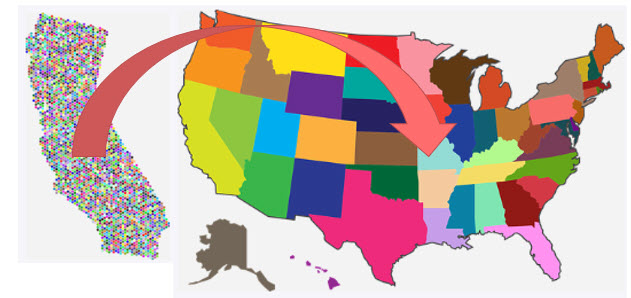 "As California Goes, So Goes the Nation!" 1099 or W-2 Again?
Lenders, mortgage brokers and originators should be paying careful attention in all states about "misclassification" of workers. Tomorrow I will be facilitating a webinar for the California Association of Mortgage Professionals on California Assembly Bill AB5, which is shaking up the employment landscape. It's not just California! Massachusetts, New Jersey and many other states have also adopted a similar "ABC" test to determine worker status. And it's not just the states.
The IRS may have differing rules from states that all state employers are required to comply with. The confusion is in interpretation of the laws. If you aren't sure if you are complying with federal and state labor laws, IRS form SS8: Determination of Worker Status for Purposes of Federal Employment Taxes and Income Tax Withholdings may be able to help.
There is a huge push on the part of states and the I.R.S. to address this rampant issue. When you consider the law's intent, which is worker protection and then consider the loss of revenues for state and federal unemployment, underpayment of taxes, penalties and interest AND the fact that this occurs in every state, it's easy to see why you need to pay attention. There are billions of much needed dollars at stake.
We will address steps you can take now to mitigate the potential damage in our webinar.
We encourage state associations to be proactive in protecting their members. Want to offer our webinar?
Contact: Deb Killian deb@cloes.online (866-256-3766)