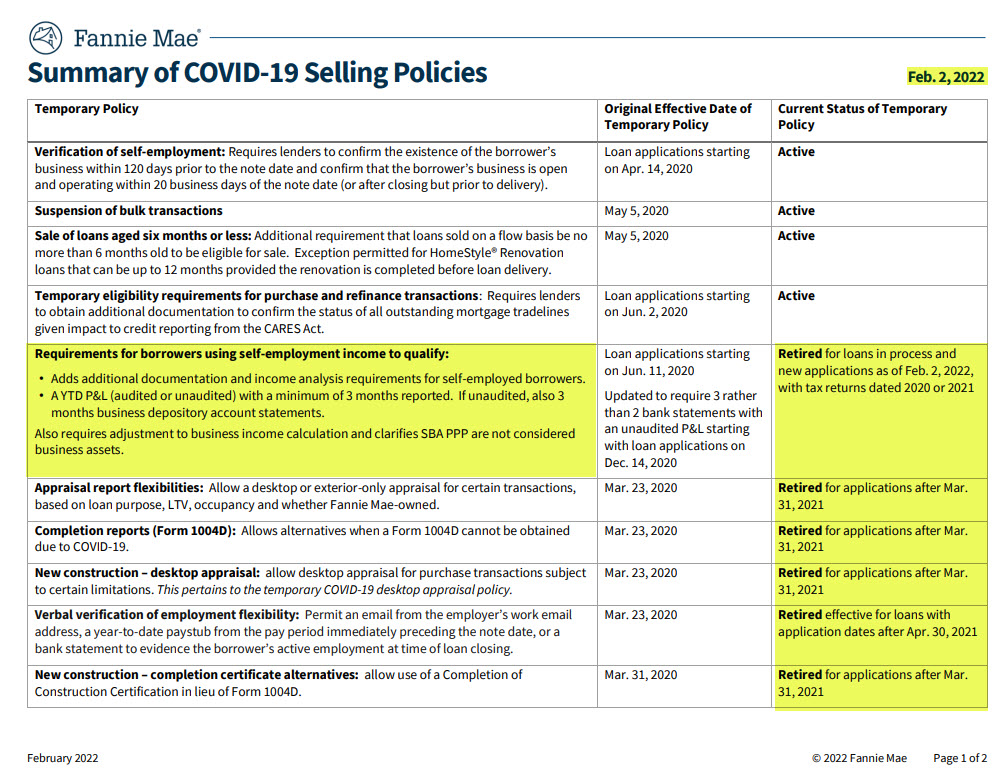 Fannie Mae COVID Guideline Change
With the pandemic pointing toward endemic, it's a relief that the GSEs are starting to look at removing some of the COVID-related guidelines.  Self-employed borrowers may find it a bit easier to qualify for a mortgage now…,just in time as rates head up.
Fannie Mae just released an update effective today, February 2, 2022.
There is a summary at the end of the announcement.
Remember, the devil is always in the details.