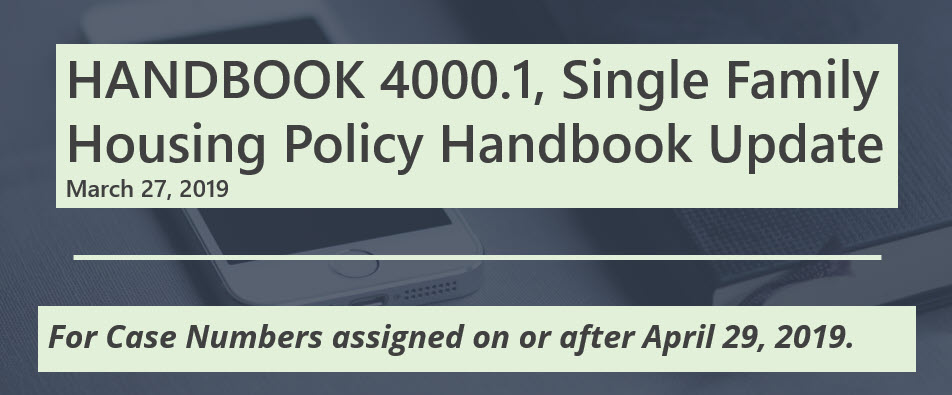 FHA 4000.1 SF Housing Handbook Update
The FHA Single Family Handbook has been updated. Check out the complete list of changes.
Some highlights include an update to the legal age for members of an LLC, an update to the standard to limit non-commission employees to those employees that perform underwriting or quality control activities, that Mortgagees must report employee compensation following IRS requirements, as well as providing guidance on the use of Third Party Verifications, (TPV) services to verify borrower's employment, income and assets.
Since the entire Handbook is 1030 pages, there is surely a gift for everyone to consider including originators, processors, underwriters, risk managers…and any other person with an interest in the quality of FHA transactions.
Some previous Mortgagee Letters are superseded in whole and some only superseded in part. All changes are effective immediately, except that changes in Section II may be implemented immediately, but MUST be implemented for all mortgage case numbers assigned on or after April 29, 2019.