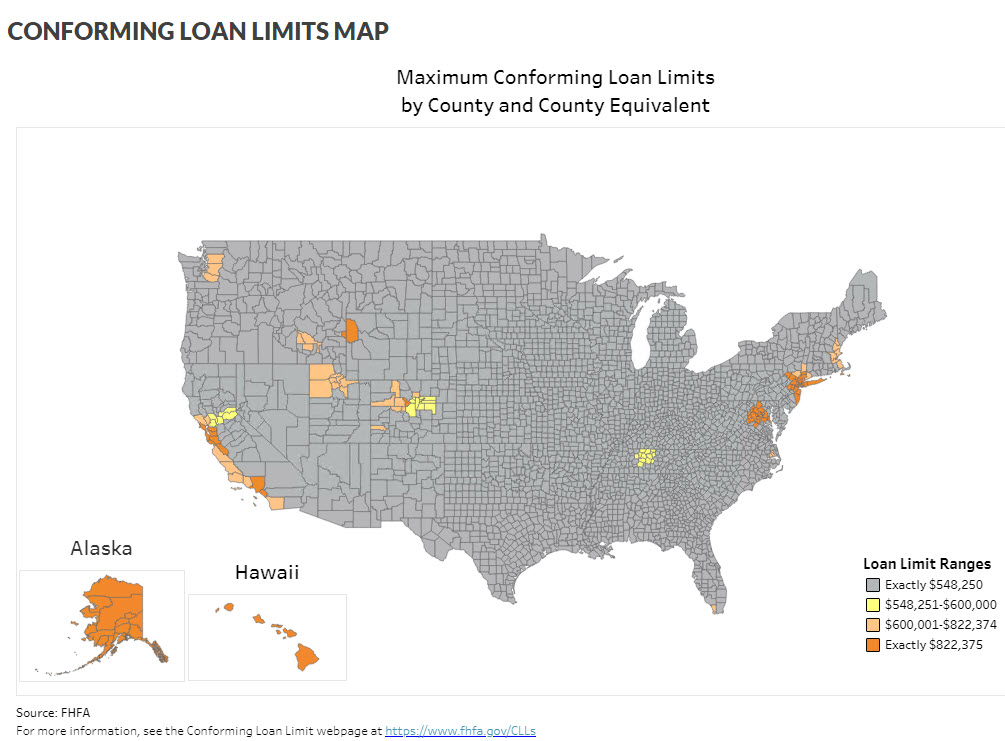 Happy Thanksgiving! – 2021 Loan Limits Released!
You wouldn't know we were in the middle of a pandemic based on the housing market.  That conforming limit keeps creeping up.
It all seems crazy from when I started in the mortgage business in 1994, the conforming loan limit was $225,000.
Fast forward 26 years…the 2020 limit was just increased another 9.0% to $548,250 for 2021.
Checkout the Loan Limit Geocoder.  Now, all we need to know is…what will Fannie and Freddie  be doing come January 2021?
Here's a little stroll down  memory lane!  And if you are wondering about the future…according the Freddie Mac Economic and Housing Outlook,  2021 looks a bit rosy.
Before we set our sites on the future, it's time to take a moment.  This has been some year for so many reasons!  How thankful we are for our loyal customers, their continued support and business, the real estate agents, title companies, attorneys and lender partners without whom none of our success would be possible. We continue to be thankful for all our CLOES.online students and the companies who trust us to train their staff.  And we are ever reminded of being thankful for our health and the health of our loved ones.  Not everyone was so lucky.
We pray for all those families who lost loved ones this year or are still struggling with health issues.
We could all use a break…take some time, decompress, have some pumpkin pie and enjoy Thanksgiving.
Wishing everyone a Healthy, Safe and Happy Thanksgiving!