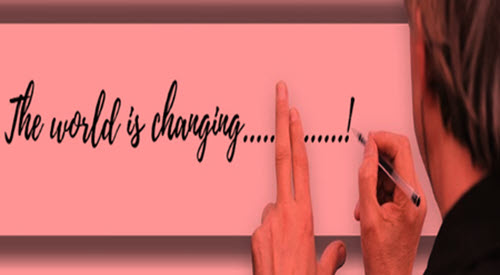 4 Buckets of Nuggets to Consider in a Mortgage Transaction in a National Crisis!
As I write this I know the mortgage business will change. This post is not meant to provide financial or legal advice. Things will continue to change and the ONLY intent is to provide information that MAY apply to your circumstances.
We are in a very uncertain time. Facts and a sense of control can help overcome fear and help you plan your finances.  I promise you will learn something valuable if you read this in its entirety.  We are in the midst of a health crisis that has created an economic crisis.   This did not start as a financial crisis.  This is NOT the same as 2008.
Having said that, the financial impact will be unlike any we have seen. Mortgage brokers have a unique opportunity to help you financially and to help keep this market moving. We too are overwhelmed by what is happening to us personally, as well as handling the demand for mortgages. You may not be in the process of obtaining a mortgage, but when things turn around, the demand for financing will be even more overwhelming. We have been here for you in the good times and will continue to help you through the challenging times. In 2008, we had too much building, an excess supply of homes and the demand disappeared when the market crashed. Banks were under-capitalized, lending was risky and there were no backstops. In 2020, we still have a housing shortage which we believe will not be going away for the foreseeable future. This may help housing maintain values. Only time will tell.
I. WHERE ARE WE HEADED:
First and importantly, we are hopeful and want to provide you with hope.
You can take some control by talking to us to establish a game plan.
We believe rates will come back down, but cannot guarantee if or when that will happen.
You now have time to get your financial information in order.
Now is the time to get ready.
Once federal and state legislation is passed, the markets may know more what to expect, they will calm down and rates may drop significantly.  
Once they calm down the economy will begin to stabilize. This will take some time.
When interest rates drop, everyone will want to take advantage of lower rates and there will be a huge backlog.
II. INTEREST RATES:
Have been forced up by volatility in the overall stock market.
Are changing sometimes 3-4 times a day.  Yes, they can really go up and down in the same day.
NO…there are no 0.00% rate mortgages.  The federal reserve lowers rates affecting credit cards, home equity lines of credit and other short-term debt.
Mortgage rates are NOT tied to the federal funds rate. 
Mortgages are long term financial investments.
If your current rate is under 4.00%, you are in a pretty good place. 
Many reasons exist to refinance other than a lower rate. (change term, cash-out, payoff debt, build reserves)
Every consumer's application must be analyzed for its uniqueness.
Federal law also requires mortgage originators to determine the NET TANGIBLE BENEFIT; will the benefits you seek outweigh the costs? 
Just because you can… doesn't mean you should  Prove the benefit.
You cannot compare your someone's 2.75% rate from 3 weeks ago to yours. 

Their FICO scores, equity, reserves and employment is different and rates were different time.

The best way to catch a low rate when they dip is by working with us and having your file fully documented. 
III. MORTGAGE PROCESS: 
Federal law requires every bank, lender, and mortgage broker to provide a "LOAN ESTIMATE" with estimated closing costs within 3 days of an application.  
An application consists of:  your name, property address and estimated value,  loan amount, income and your social security number with your permission to pull a credit report.
When you apply and receive a LOAN ESTIMATE AND DISCLOSURES please e-sign them as soon as possible.  
Originators cannot move forward until you sign an INTENT TO PROCEED which is in the disclosure package.
E-signing an application requires two signatures. You will receive two separate emails.

Lenders MUST receive your consent to receive documents electronically. 
Lenders MUST provide the LOAN ESTIMATE for you to acknowledge.

Your signature is simply an acknowledgement that you received your costs and protects certain costs from being increased.  
You are under no obligation to close simply because you were sent disclosures.

Most lenders use Fannie Mae and Freddie Mac's underwriting systems.
If you qualify for a Property Inspection Waiver (PIW) an appraisal is not required.
We cannot know this without a full application to run through their system.
This waiver can only come from Fannie Mae or Freddie Mac's system.
If you do NOT receive a PIW, a full, physical, interior inspection of the property MAY be required.
Please let us know if you will not permit an appraiser in your home at this time. 
Underwriters will struggle with approvals due to rules and guidelines that will continue to change.

We are anxiously awaiting for Fannie Mae, Freddie Mac, FHA, VA, USDA to provide guidance.

Federal law requires lenders prove that every applicant(s) has the "ability to repay" (ATR) the loan. 
Due to large layoffs, business closings and reduced work hours, ATR will be critical and difficult to determine.
If your home is undergoing a renovation, tell us right away.  Lenders want work completed before closing.
There will be more questions and documents required; looking for undisclosed debts, reduced savings and self-employed business viability.
Please provide every page and clear copies.  If print runs off the page, we will ask you for another copy. 
Cooperation is key to getting to closing.   

We are often challenged by why we need ask for certain things.  
We request documentation we believe is uniquely identified to your specific financial circumstances. 
If we need more documents, please understand things are changing faster than we can adapt.
The faster we get what we need the better your chances of closing and not having your rate lock expire.
If you are not tech savvy, let us know so we can help you.

Assets will be a big help right now.  "We call that a compensating factor."

People who have substantial savings will have an advantage.
Invested money may not be taken at full value. Balances may be discounted by 30-40% due to uncertainty.
Expect to document and provide proof that any large deposits are not loans.

While many people default to texting, please email us. 

All documents must be kept confidential and having everything in one place is greatly appreciated.
IV. REAL ESTATE CLOSINGS:
Attorneys and title companies are overwhelmed with short staffs and many people working from home.
Closings may be delayed due to town clerk offices being closed.
Deeds and mortgages must be recorded as soon as possible after a closing, which may not be possible.
Every state has its own laws regarding recording of public documents. 
We will do everything we can to help facilitate a closing, but may not have any control over that function.
If you have any questions about your transaction, please also contact your attorney or title agent.
Your patience is greatly appreciated during this very trying time.  Please forward this to everyone you know who may benefit from this information. Don and I pray for everyone to remain safe and healthy.
deb@cloes.online (866) 256-3766