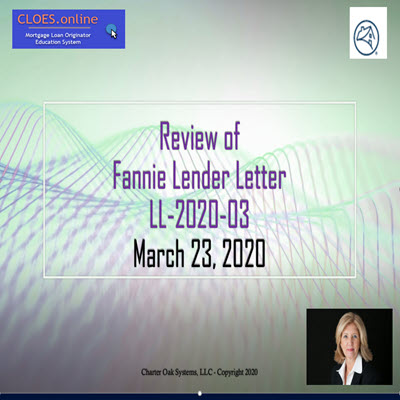 Underwriting, Appraisals and E-signature Guidance Issued by Fannie Mae Today!
Fannie Mae issued guidance today in their Lender Letters 2020-03 and 2020-04.
We have reviewed the information and produced a video of highlights for you.
We do not provide legal or investor advice. As with all transactions, please consult with your investor's guidelines, compliance departments and underwriting standards and overlays.
deb@cloes.online (866) 256-3766