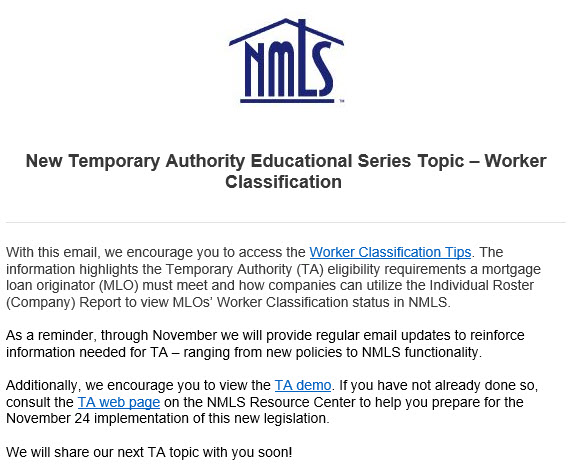 60 Days to Temporary Authority!
The CFPB published FAQs today for the transitional licensing. The FAQs are broken into two categories:  types of loan originators and state transitional licenses.
The rules are effective November 24, 2019 and allow for ELIGIBLE registered and state-licensed originators to receive temporary authority to originate during the 120 period of obtaining a new state-license.
In addition, the NMLS has issued guidance on worker classification.  
Watch for our CLOES.online upcoming 4-part video series on the 1099 vs W-2 issue.  
Contact: deb@cloes.online   (866) 256-3766