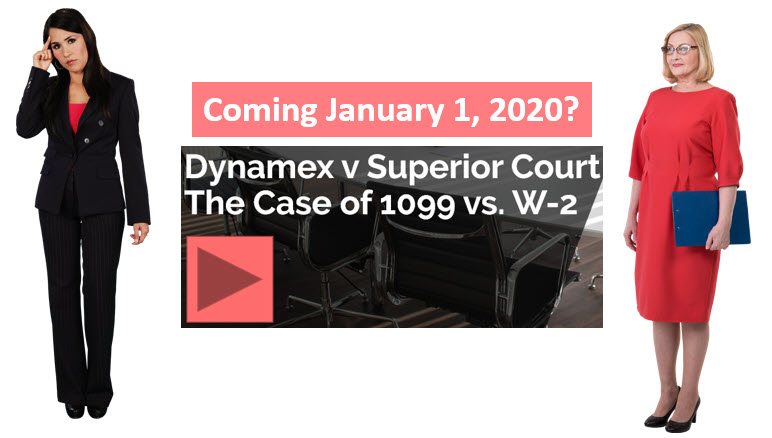 The California Case of 1099 vs. W-2!
Recently California Governor Gavin Newsom signed into law rules for classifying workers. It started out with Uber, Lyft and other independent operators. It may affect your mortgage business. The law takes effect January 1, 2020.
This 4-part mini-series streaming this week is comprised of 5-10 minutes videos highlights key issues and what you can do to get ahead of a potential audit.
Episode One of Four – This short four-part video series will discuss:
Dynamex Operations West, Inc, v CA Superior Court decision
Exempt workers from W-2 status
Penalties for misclassifying workers
Proactive steps businesses should consider taking
These educational videos are intended to provide information that may impact your business. If you are not sure, please consult an attorney or CPA for professional advice.
Charter Oak Systems, LLC does not provide legal, tax or accounting advice.
deb@cloes.online (866) 256-3766