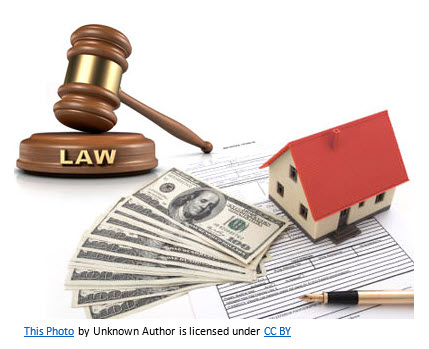 CFPB Issues Fines for Favors: Mortgage and Real Estate Firms Handed $1.95M Penalty for RESPA Violations
In a startling turn of events, two major players in the mortgage and real estate industry have been dealt a hefty blow with fines totaling a staggering $1.95 million. The penalties come as a result of their failure to comply with the Real Estate Settlement Procedures Act (RESPA), a federal law designed to safeguard consumers in real estate transactions.
The mortgage company, known for its prominence in the market, and the real estate agency, a notable name in property sales, found themselves in hot water after an investigation revealed a series of infractions. In a bid to secure business partnerships and potentially influence transactions, the mortgage company reportedly covered expenses that traditionally fell within the domain of the real estate agent. Lavish perks including food, beverages, sporting tickets, and other indulgences were exchanged, creating a murky atmosphere that skirted the boundaries of RESPA regulations.
The fines, amounting to nearly $2 million, serve as a stark reminder that even industry giants are not immune to the consequences of disregarding consumer protection laws. The RESPA violations shed light on the need for transparency, fairness, and adherence to ethical practices within the mortgage and real estate sectors.
Consumer advocates and industry experts alike emphasize the importance of upholding the principles enshrined in RESPA. The law aims to prevent kickbacks, undue influence, and hidden fees, ensuring that homebuyers and sellers are fully informed and protected throughout the transaction process. By dishing out lavish favors, the companies not only undermined the spirit of the law but also eroded the trust of their clients.
As the news of these substantial fines reverberates through the industry, it stands as a sobering reminder that even the allure of financial gain must be weighed against the potential consequences of unethical behavior. The mortgage and real estate giants are now faced with a choice: to learn from their mistakes, adopt transparent business practices, and regain the trust of their clientele, or to continue down a path that has already proven costly.
The story serves as a cautionary tale for the entire industry, highlighting the critical importance of upholding the integrity of real estate transactions and treating consumers with the fairness and respect they deserve. As regulators continue to scrutinize compliance, and as consumers become more empowered through information, the message is clear: in the world of mortgage and real estate, shortcuts and underhanded tactics will not go unnoticed, and the price to pay is higher than ever before.
This recent incident serves as a glaring example of the vital importance of ethical conduct in the world of mortgage and real estate. As professionals in this industry, we understand that each interaction holds the potential to impact people's lives in profound ways. This connection between ethics and RESPA compliance is a central theme in our online course on Ethics and RESPA.
**1. **The Cost of Non-Compliance: The hefty fines incurred by these industry giants underscore the real-world consequences of flouting RESPA regulations. In our online course, we delve into the legal framework of RESPA, highlighting the potential pitfalls of failing to adhere to its provisions. By examining real-life cases like this one, course participants gain a deeper understanding of the tangible impact that ethical missteps can have on an organization's reputation, bottom line, and the lives of clients.
**2. **Upholding Transparency and Trust: This incident sheds light on the importance of transparent business practices and building trusting relationships with clients. Our course extensively explores the ethical obligations that mortgage and real estate professionals hold towards their clients, emphasizing the necessity of fostering trust through open communication, honesty, and integrity. By learning from this case, participants can better appreciate the value of acting in their clients' best interests.
**3. **Learning from Mistakes: The story of these fines provides a valuable learning opportunity for industry practitioners. By examining the actions that led to these penalties, course participants can reflect on their own practices and gain insights into how to avoid similar ethical and RESPA-related pitfalls. Our course takes a proactive approach, equipping professionals with the knowledge and tools to navigate complex ethical dilemmas in a way that prioritizes compliance and client welfare.
This recent case reminds us that ethics and RESPA compliance are not just theoretical concepts, but critical components of a successful and sustainable mortgage and real estate career. As you progress through our online course, you'll gain the insights, skills, and ethical awareness necessary to navigate the complexities of this industry while upholding the highest standards of integrity and client care.
Enroll in "Ethics and RESPA" today to ensure that you are well-prepared to make ethical decisions that benefit your clients, your organization, and the industry as a whole. Remember, every action you take has a ripple effect, and by choosing ethical conduct, you contribute to a positive and trustworthy environment in the mortgage and real estate landscape.
For more information contact Debra Killian.  deb@cloes.online.