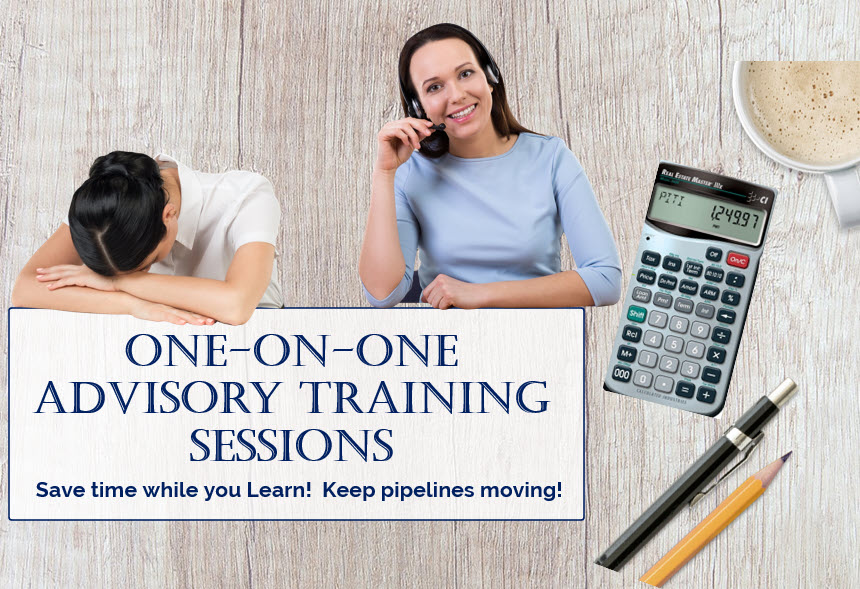 CLOES.online Announces a New Product For Originators!
Recently a mortgage loan originator in another state contacted me for help.  He was stuck with an underwriter and was challenged by how to calculate the self employment income.  In that conversation he told me how helpful it would be to originators to have a "loan advisor" to consult with.  He encouraged me to set up Advisory Sessions and they are now available to any originator who knows the value of time.  In addition to getting help with self employment income calcuations, I got on the phone with him and his customer and I got on the phone with him and his underwriter.  Not only were we able to resolve the loan issue, it was an invaluable learning experience to hear the conversations and what he might have said to resolve it by himself.
Many companies are so busy now, branch managers and others who might have time to help, are not always available.
If you need help structuring a loan, knowing what to say to a difficult customer or unreasonable real estate agent or just need help with an underwriter who just doesn't see the transaction the way you do register for a one on one consultation.
We will calculate the income, determine the documentation needed, help through the scenario and better prepare you to resolve the issues while learning from a seasoned originator.  We get on calls with you real-time to help keep the file moving.
We have two levels of advisory services: Advisory Sessions for 30 minutes or a full one-hour Deep Dive Session depending upon the complexity of the transaction and what is needed.
Session rates are reasonable with no long term commitments. We guarantee your satisfaction with the session.
Each session includes:
Answers to your specific questions
Video or Phone Conference
Screen sharing on your computer or ours
Private messaging concerning your topics
For More information see: https://cloes.online/consulting
Email deb@cloes.online