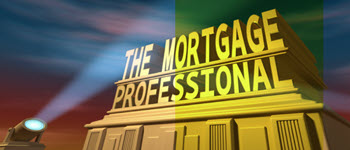 Did He Just Suggest We Open Up The SAFE Act?
Why the two tier system anyway? Do consumers realize the difference?
For the sake of full disclosure, my business is education. I am a mortgage educator. I write, record and instruct courses for depository and non-depository originators alike. Their job is the same! One could reasonably argue that I have an agenda; I earn my living on education. Does that make the argument for all originators to be educated any less valid?
In 2007, I co-chaired the Policy and Education Committee for the Subprime Mortgage Task Force requested by then, Governor Jodi Rell in response to the subprime crisis. The experience of co-authoring the final report to the Governor taught me alot. I sat side by side with the Commissioner and Deputy Commissioner for the CT Department of Banking, coming from the mortgage BROKER perspective, trying to capture where the risks really were and how we could prevent another crisis. With all due respect, I challenged representatives of depositories at those meetings. Their response: "we are already over regulated and we already train our employees."
I ask you: is training on safe deposit box protocols and handling inquires for checking accounts and HELOCS, sufficient for advising customers on the largest debt of their lives? Is it any wonder that many of the largest banks were at the very least cited for enforcement actions and at worst, fined billions for not doing the right thing by consumers. There is no right way to do the wrong thing!
Thirteen years later, an invisible virus makes it obvious that as we sit at the precipice of a crisis of much larger proportions than 2008, many loan originators still have very little access to the right type of education to be able to truly and completely fulfill their role as liaison between customers and the mortgage markets.
Wayne Watkinson principal attorney from Offit Kurman makes an interesting argument.
"The CFPB has a statutory requirement under the 2010 Dodd-Frank Act to ensure that every mortgage originator is qualified. Yet there are originators working at banks right now who failed (or never passed) the SAFE Act test. How can it be that a loan originator who fails the basic test that measures mortgage knowledge is considered to be meeting the statutory requirement that they are qualified?"
"Moreover, the overwhelming majority of originators working at depository banks have never taken the SAFE Act test and would fail the exam if forced to take it tomorrow. Every other real estate- and mortgage-related business — as well as bank employees who sell insurance or securities — requires licensing, which includes basic testing and education. Yet mortgage originators who work at banks are exempt. Having a qualified mortgage originator has to be at least as important as having a qualified bank employee sell you shares of stock or life insurance."
This is a difficult time for many people, but as unemployment continues its rise, opportunities to make career changes, moving between depositories and non-depositories or changing roles with the current employer, now may be exactly the right time to voluntarily right the wrong! Do we REALLY need Congress to tell us what to do? Employers and employees alike; time to step up! But don't take my word for it…
Recently, I reached out to a student to see how he was making out since he took our elective, Mortgage Professional Practices course. As nice as it is to share this testimonial, the purpose is that his comments demonstrate the huge void in real education:
"Hi Debbie! How am I doing with the course??? – well – I'm a completely different loan officer now! I went through the course slow – actually very methodically. I had to – your course filled in all the gaps and situations that left me perplexed in just about every transaction. The unanswered questions I'm surprised I did as well as I did…winging it – The course hasn't even sank into my head yet – I took extensive notes on my power point – like I showed you. I don't have words to express how much your course meant to me. For  the first time I feel that I can enter this loan officer arena and compete with branch managers and processors – of course smartly…missing pieces of information is a great disadvantage – So many questions I have asked during my career with no answers have been in most part answered – you answered…You were clear – you gave me thought processes how to look at the loan – approaches – and expectations. I know you have other courses and I can't wait to take them. You taught by not only the point of view of the LO…Thanks for touching base!!!!!!" R.T.
deb@cloes.online (866) 256-3766