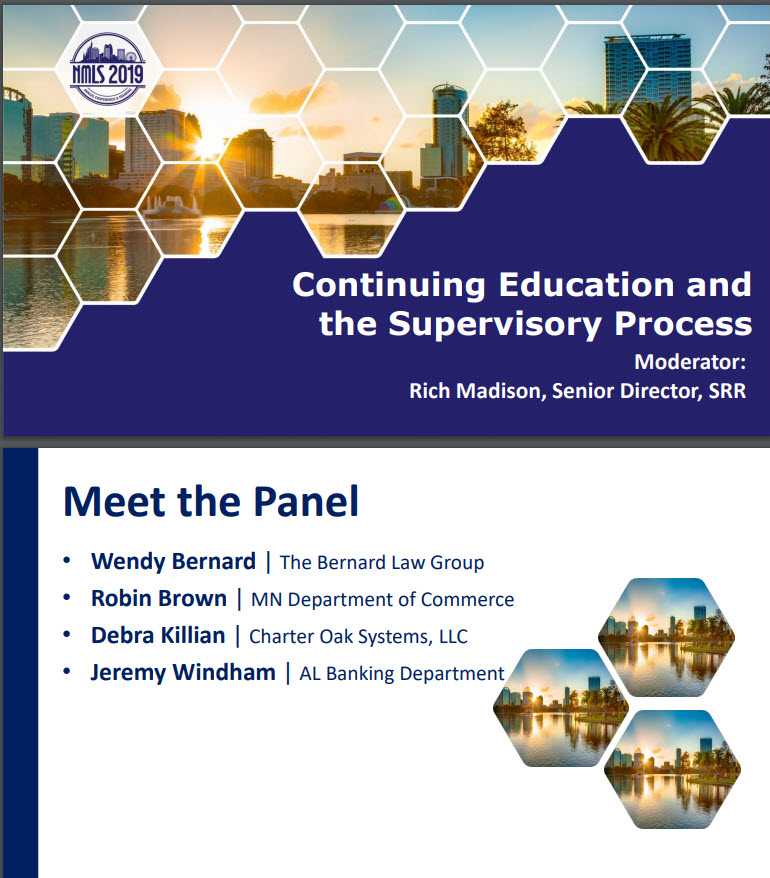 Debra Killian, CRMS Participates on NMLS Users Conference Panel Discussing C.E. Issues – February 20, 2019 – Orlando, FL.
Continuing Education and the Supervisory Process
Hilton Orlando Lake Buena Vista
1751 Hotel Plaza Boulevard, Lake Buena Vista, Florida, 32830
For the past three years, SRR has been working with the Multi-state Mortgage Committee (MMC) to understand and identify reoccurring problems discovered on mortgage exams that can be addressed through annual continuing education (CE) process. Now in its third year, this session will explain how SRR, the MMC, and continuing education providers are working together to help meet a primary intent of the SAFE Act.
Session Presentation For more information: NMLS
Speakers : Jeremy Windham, Wendy Bernard, Debra Killian, Robin Brown