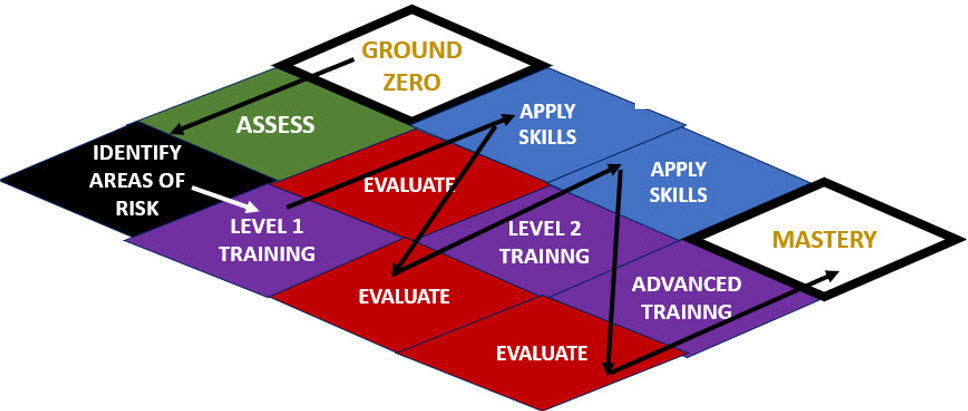 Effective In-house Training Outsourcing What Everyone Needs to Know.
Posted by

Categories

Compliance, Learning Management, Mortgage Competencies, Mortgage Employment, Mortgage Insights, Mortgage Recruiters, Originators, Originators, Processors, Underwriters

Date

January 13, 2020
It's a new year with all the hopes that January brings…it's also Monday. New week, same old issues. You are in charge of "training." You yawn, sip your coffee and try to remember where you left off on Friday afternoon.
In-house training departments face many challenges. They are expensive and labor intensive. The cost to acquire, develop, maintain, update and deliver content and systems is an ongoing battle. Compliance takes over when new mortgage laws and regs are changing almost daily. When does that leave time for professional development?
So here's my question: what is the most return on investment of your resources?
Banks, lenders and brokers all do the same activities in mortgage origination, yet every single company does it differently. Your task is to improve the performance of your employees by "teaching" them things. Maybe it works, maybe it's an uphill battle. It appears there are generally two ways companies try to accomplish this:
Try to do everything and succeed at some things, then go back to the drawing board and analyze what worked and what didn't and then revise the plan, come up with the newest shiny thing and then try that! Shampoo, rinse, repeat! OR
Focus your resources, time and money on creating internal programs that address the challenges that are unique to your business, invest in developing an improvement system by evaluating needs and providing the training that will actually change behaviors. While you are doing that you can simultaneously provide general industry knowledge that is NOT unique to your business, but that ALL employees need by utilizing an outside education provider. Not sales training, not compliance training, but training that measurably elevates competence which elevates confidence!
So, humor me for a moment. I have spent the past 25 years thinking about why so many in the origination arena continually have the same issues on transactions. I have also spent the better part of 20 years documenting theses issues and addressing them. For those of you who know me, you know I have been beating this drum for a long time! It's about the training board. How do you know what your employees know and more importantly, what they don't know?
The answer may be one that nobody really wants to admit and then do actually something about. None of us were ever educated about the fundamentals and principles of real estate finance. We went to a seminar here, attended a webinar there, maybe went to some accelerate your business class…but has anyone truly connected the dots for originators? The dots of exemplary customer service connecting to deep knowledge, understanding the why we do things the way we do them and how to conduct business like a professional, not a salesperson.
Yes, there are many in the business that educated themselves and can get through transactions with the least amount of pain. But is avoidance of pain really what we strive for? Why wouldn't we want to seek pleasure in our jobs, which would then contaminate everyone we encounter from internal staff to customers and referral sources with our pleasure?
I think we can. It just requires the realization and ability to really evaluate your department's goals, processes and review of how you really measure outcomes and then reaching out to those who can help.
If you are interested in learning how to make your internal training more effective, let's talk.
deb@cloes.online (866) 256-3766