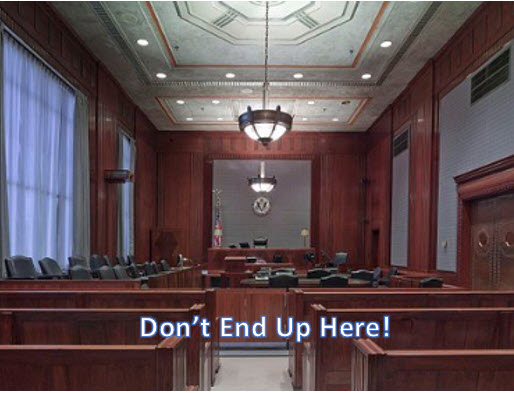 I am Supposed to Know All the Labor Laws?
So, now I am entrenched in all things Mortgage Businesses must know about employment. Everyday sipping my coffee, I read! Blogs, newsletters, announcements, court cases, compliance issues and a myriad of other topics for about an hour.  The topics range from mortgage compliance to IRS issues to mortgage fraud.
Recently I read a post by Maria Greco Danaher at Ogletree Deakins, "one of the largest labor and employment law firms representing management in all types of employment-related legal matters. Maria was kind enough to point me in the right direction about where to start. Mind you, she is an attorney, but as a mortgage business trainer and consultant to mortgage businesses, it seemed like a top down approach might be a good way to address the thousands of requirements of mortgage business owners, H.R. departments and compliance professionals.
While the 1099 vs W-2 topic is a juicy one, the U.S. Department of Labor lists a summary of more than 180 federal laws that cover "workplace activities" and the list keeps growing.  It should be noted many individual states have additional prohibitions and requirements for employers and many of the laws listed below have been revised from their initial passing.
Believe it or not, the Federal Government assumes that ALL businesses comply with ALL laws that impact the business and the employee, regardless of if you have ever been notified, educated, trained or whether or not you have an actual written policy known to ALL employees. So here are some highlights (with links for those who are compelled to delve further) of the general employment laws passed by Congress:
National Labor Relations Act of 1935 —covers union and non-union employees and was enacted by Congress to " protect the rights of employees and employers and to curtail certain private sector labor and management practices, which can harm the general welfare of workers, businesses and the U.S. economy. "
Fair Labor Standards Act of 1938 — generally requires the payment of statutorily prescribed minimum wages to all covered employees except certain younger workers, who may be paid a sub-minimum training wage for up to 180 days. It also requires employers to pay overtime to all non-exempt employees at 1 1/2 times the employee's regular rate for all hours worked in excess of 40 per week. Note: On December 12, 2019, the U.S. Department of Labor announced a Final Rule that will allow employers to more easily offer perks and benefits to their employees. www.dol.gov/agencies/whd/overtime/2019-regular-rate.
Employment at-will doctrine —refers to an employment agreement stating that employment is for an indefinite period of time and may be terminated either by employer or employee. If an employment is at-will, such an agreement would typically be expressly included in an employment contract. Absent an individual employment contract, the employer is free to discharge an employee at any time with or without cause.
Equal Pay Act of 1963— requires that male and female workers receive equal pay for work performed under similar working conditions and requiring equal skill, effort and responsibility.
Title VII of the Civil Rights Act of 1964 —employers with 15 or more employees are prohibited from refusing to hire, discharging or otherwise discriminating against any individual in terms and conditions of employment because of race, color, religion, sex (including pregnancy) or national origin. Many state and local governments have mandated additional protected classifications, such as marital status, AIDS and sexual orientation.
Age Discrimination in Employment Act of 1967 — prohibits private employers with 20 or more employees from discharging or otherwise discriminating on the basis of age against employees who are age 40 or older.
Immigration Reform and Control Act of 1986— this makes it unlawful for an employer to hire anyone who is not legally authorized to work in the United States. All employers, regardless of size, must verify the identity and eligibility of employment of every new employee hired.
Americans with Disabilities Act of 1990 — prohibits private employers with 15 or more employees from discriminating against employees or applicants with disabilities.
Family and Medical Leave Act of 1993 — prohibits employers with 50 or more workers from discriminating against or interfering with employees for exercising their rights to leave under the act.
USERRA of 1994 – establishes rights and responsibilities for uniformed service members and their civilian employers.
You may have noticed the sequential dating of the passage of these laws. They aren't new…they've always been there. If you own or manage a company, is the compliance of these laws on your annual checklist, in addition to specific state laws. Remember, the more restrictive of the law prevails.
Contact: deb@cloes.online (866-256-3766)