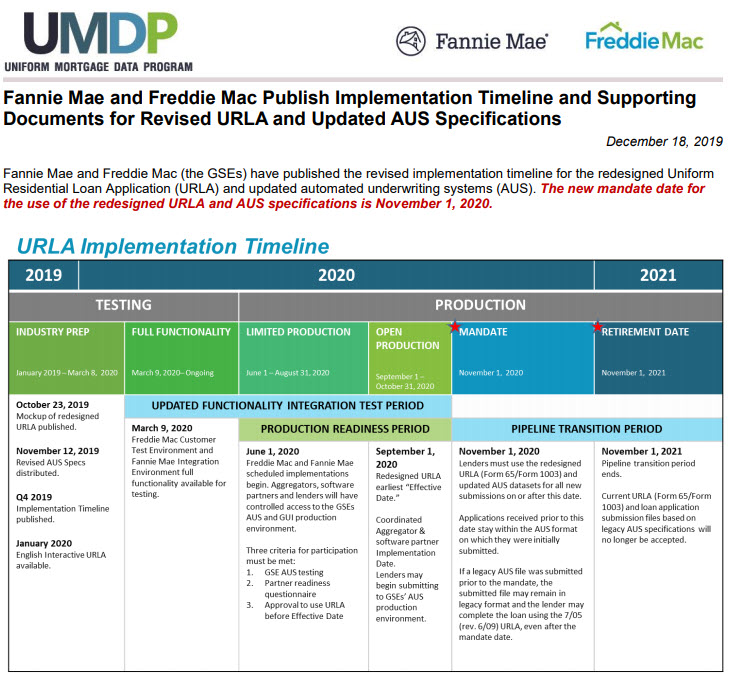 FHFA New 1003 Timeline: November 2020
December 18, 2020 – Did you attend one of our live seminars on the new 1003 this year? If so, we got side-railed a bit when the GSE's delayed the implementation date. Well, it appears we are back on track.
Today the FHFA and GSEs announced the mandatory deadline for using the new URLA: NOVEMBER 1, 2020. At least they gave us some time. Directly integrated lenders and software providers may begin testing the new 1003 on March 9, 2020.
Beginning September 1, 2020, all lenders may submit the 3.4 loan application submission files to the GSEs' AUS production environments and begin using the redesigned URLA.
The transition period will run November 1, 2020 through October 31, 2021.
Starting November 1, 2021, the good old 3.2 files will be gone and lenders will only accept a 3.4 file!
For more specific timelines you can find the announcement here.
Happy Holidays! deb@cloes.online 866-256-3766