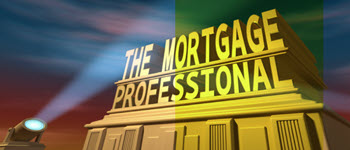 "Accelerate Your Success with Our Exclusive 20-Hour Pre-Licensing Education Program: Unbeatable Value at Just $199!"
Ready to embark on a rewarding career as a mortgage loan originator? Look no further! We're thrilled to announce our latest offering: the comprehensive 20-Hour Safe Pre-Licensing Education Program 
Our newest course was written by and taught by veteran mortgage loan originator Debra Killian.   It's packed with valuable insights, industry knowledge, and expert guidance and is designed to equip you with the essential skills needed to thrive in the mortgage industry.
We believe that high-quality education should be accessible to all aspiring professionals, and we've made it our mission to provide you with top-notch training without breaking the bank. So, we're offering this program at an unbeatable price of just $199, which includes the $30 NMLS fee.
Here's what you can expect from our 20-Hour Safe Comprehensive Pre-Licensing Education Program:
1. Comprehensive Curriculum: Our program covers all the vital topics required by the NMLS, ensuring you receive a well-rounded education; from federal regulations to loan products and ethics, we leave no stone unturned.
2. Expert Instructor: Learn from industry veterans who bring their wealth of experience and expertise to the classroom. Our instructors are passionate about sharing their knowledge and providing practical insights that go beyond the textbooks.
3. Convenient Online Platform: Access the program at your own pace and convenience through our user-friendly online learning platform. Whether you're a full-time professional or juggling multiple responsibilities, our flexible format allows you to learn at your own schedule over a two-week period.
4. Exam Preparation: We go the extra mile to ensure you're well-prepared for the NMLS exam. Our program includes targeted exam-focused content, practice questions, and mock exams to boost your confidence and maximize your chances of success.
Don't miss this limited-time opportunity to kickstart your mortgage loan originator journey at an incredible price.
Enroll in our 20-Hour Safe Comprehensive Pre-Licensing Education Program today and take advantage of our special offer of $199, including the $30 NMLS fee.
Invest in your future, gain the knowledge you need, and join the ranks of successful mortgage professionals.
Visit our website or reach out to our friendly support team to learn more and secure your spot in the program.
Your dream career as a mortgage loan originator starts here. Act now and set yourself up for success with our 20-Hour Safe Comprehensive Pre-Licensing Education Program!
Find out more about the program here: 20 Hour FEDERAL SAFE NMLS PE ID# 7366 Mortgage Loan Originator
#MLO #Getlicensed  #NMLS  #mortgage training #statelicensedMLO #20hourSAFE #NMLSapproved